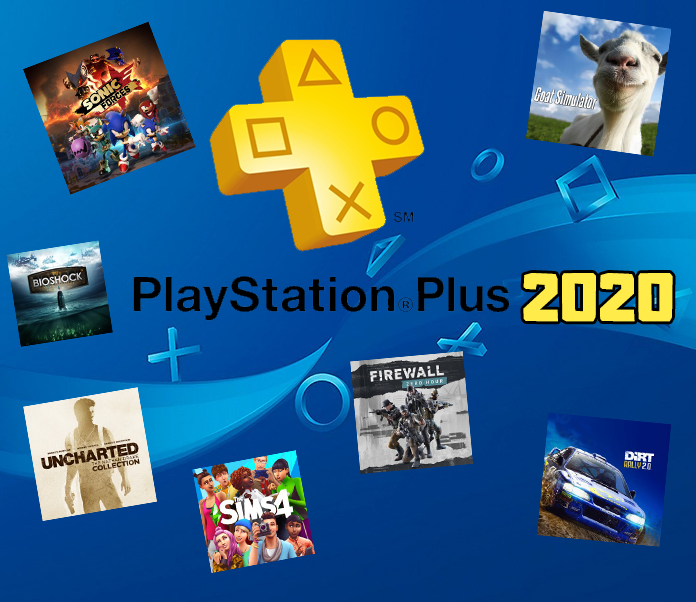 O ano de 2020 chegou ao fim, e nele tivemos uma série de grandes jogos ofertados de graça para os assinantes da PlayStation Plus.
O ano começou com Uncharted e Goat Simulator em janeiro e fechou com Just Cause, Worms Rumble e Rocket Arena em dezembro. Mas será que você lembra de todos os jogos de cada um dos 12 meses do ano?
Assim como no ano passado quando listamos todos os jogos da PS Plus 2019, veja abaixo a lista completa de jogos ofertados na PS Plus de 2020.
Lista dos jogos gratuitos da PlayStation Plus 2020
Uncharted The Nathan Drake Collection
Goat Simulator
BioshockThe Collection
The Sims 4
Firewall Zero Hour (PS VR)
Shadow of the Colossus
Sonic Forces
Uncharted 4
Dirt Rally 2.0
Cities: Skylines
Farming Simulator 19
Call of Duty: WWII
Star Wars Battlefront II
Rise of the Tomb Raider: 20 Year Celebration
Erica
Call of Duty: Modern Warfare 2 Campaign Remastered
Need for Speed: Payback
Vampyr
Bugsnax
Middle-earth: Shadow of War
Hollow Knight: Voidheart Edition
Just Cause 4
Rocket Arena
Worms Rumble
E assim se encerra o ciclo de mais um ano de jogos gratuitos de assinantes da Plus.
Você precisa de uma assinatura da PS Plus?
Para ter direito a receber mensalmente os jogos gratuitos da Plus, é necessário ser assinante do serviço de jogos mensais.
Além de receber mensalmente 2 títulos gratuitamente, os assinantes possui diversas outras vantagens, como descontos exclusivos em jogos, acesso aos modos online e multiplayers do PS4 e muito mais.
A PS Plus possui planos de 1, 3 e 12 meses. Ser um assinante te dará acesso a todas essas vantagens.
Em todo fim de mês a Sony anuncia os jogos que serão ofertados no mês seguinte, então fique de olho!