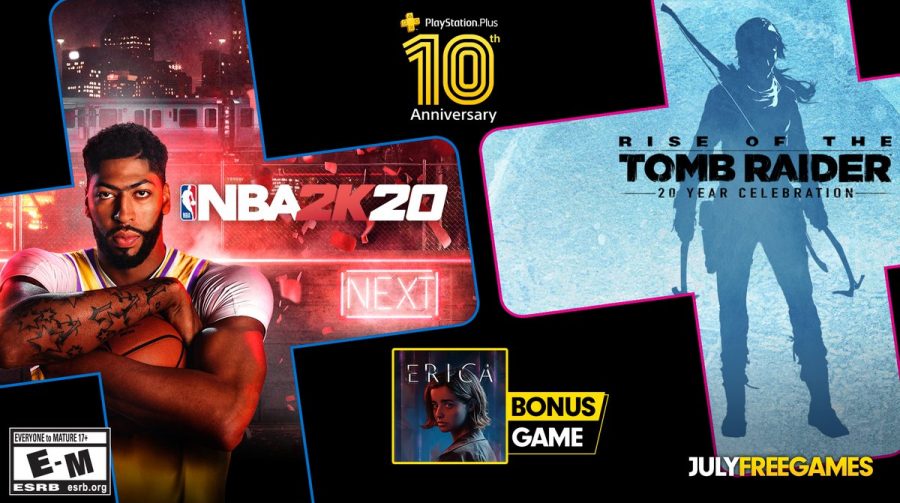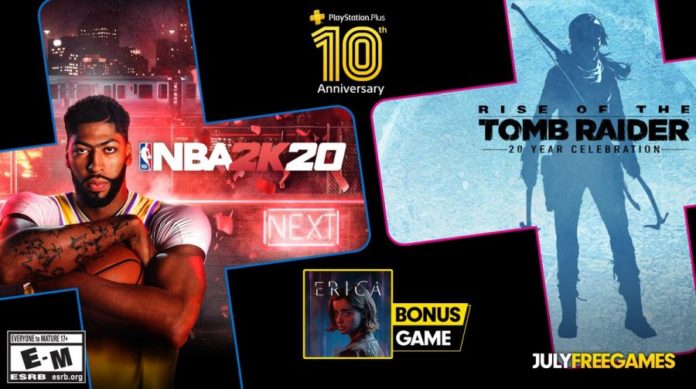 No mês de julho a Sony comemora 10 anos de PlayStation Plus. Para comemorar a data a PS Plus do mês de julho será especial.
No mês de julho vamos ter, NBA 2K20 da Visual Concepts, o Rise of the Tomb Raider da Crystal Dynamics e Erica do Flavourworks, todos gratuitos na PlayStation Plus de julho.
Rise of the Tomb Raider: 20 Year Celebration, o título saiu em 2015 e é uma das franquias mais queridas pela comunidade. O título de ação e aventura oferece uma excelente mistura de tiro em terceira pessoa, plataformas e resolução de quebra-cabeças.
NBA 2K20, o simulador de basquete traz uma ótima experiência do esporte favorito dos americanos, mas aqui no Brasil o jogo também faz muito sucesso.
Erica traz uma aventura cinematográfica, com uma dose de suspense. A protagonista procura descobrir a verdade por trás do assassinato de seu pai. O jogo tem múltiplos finais e uma narrativa baseada em escolhas, recomendamos o jogo.
Você pode baixar os jogos entre 7 de julho a 3 de agosto, os jogos desse ano da Plus estão muitos. Caso você queira dar uma olhada em todos os jogos da PS Plus de 2020, fizemos uma lista de todos os jogos gratuitos da Plus até o momento.
O que achou dos jogos da PS Plus de julho? Deixe nos comentários sua opinião.