Já faz muito tempo desde que tivemos acesso a um jogo do Senhor dos Anéis, mas isso deve mudar em 2021, com a chegada de The Lord of the Rings: Gollum.
O jogo tem um visual bastante único se comparado aos seus antecessores, e tem um foco em movimentos furtivos e parkour. Originalmente revelado para PS5 e Xbox Series X/S, mais tarde foi anunciado que o jogo também seria lançado para PS4 e Xbox One. Ainda assim, é claro que o game vai tirar maior proveito dos novos consoles, e falando especificamente sobre o PS5, o desenvolvedor da Daedalic Entertainment, Jonas Husges, deu alguns detalhes.
Em entrevista à Revista Oficial PlayStation (dezembro de 2020), Husges falou que o jogo terá ray tracing no PS5, e disse que "reiniciar uma seção após um salto mal calculado ou um encontro mortal com um guarda orc será instantâneo. Queremos muito encorajar os jogadores a experimentar e o SSD ajuda muito nisso."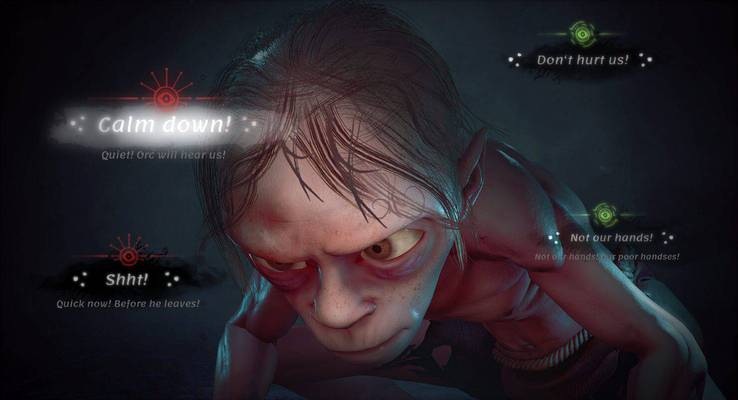 Além disso, o game terá suporte ao feedback háptico e gatilhos adaptativos e diz que o Dualsense ajudará a imitar a luta de Gollum através do jogo: "As ações de Gollum se tornam mais tangíveis, e sua luta física quando fica sem resistência se traduz diretamente na maneira como o jogo é jogado."
The Lord of the Rings: Gollum está programado para ser lançado para PlayStation 4, PlayStation 5, Xbox One, Xbox Series X/S e PC em algum momento de 2021.