Já é de conhecimento geral que Neymar terá sua própria skin em Fortnite nessa 6ª Temporada (Capítulo 2), que chegou na madrugada desta terça-feira (16).
— Donald Mustard (@DonaldMustard) March 13, 2021
Após dicas do diretor da Epic Games, responsável pelo game, e do próprio jogador, foi confirmado que o craque do PSG e da seleção brasileira estará no game.
Excuse me? THE NEYMAR. SKIN IS THE SECRET BATTLE PASS SKIN 😱 pic.twitter.com/5FntWg551L

— Sloush=fortnite (@SloushF) March 16, 2021
No entanto, Neymar ainda não está presente no jogo. De acordo com rumores recentes, a skin do jogador, que é uma espécie de traje secreto da nova season, será lançada na segunda metade de abril.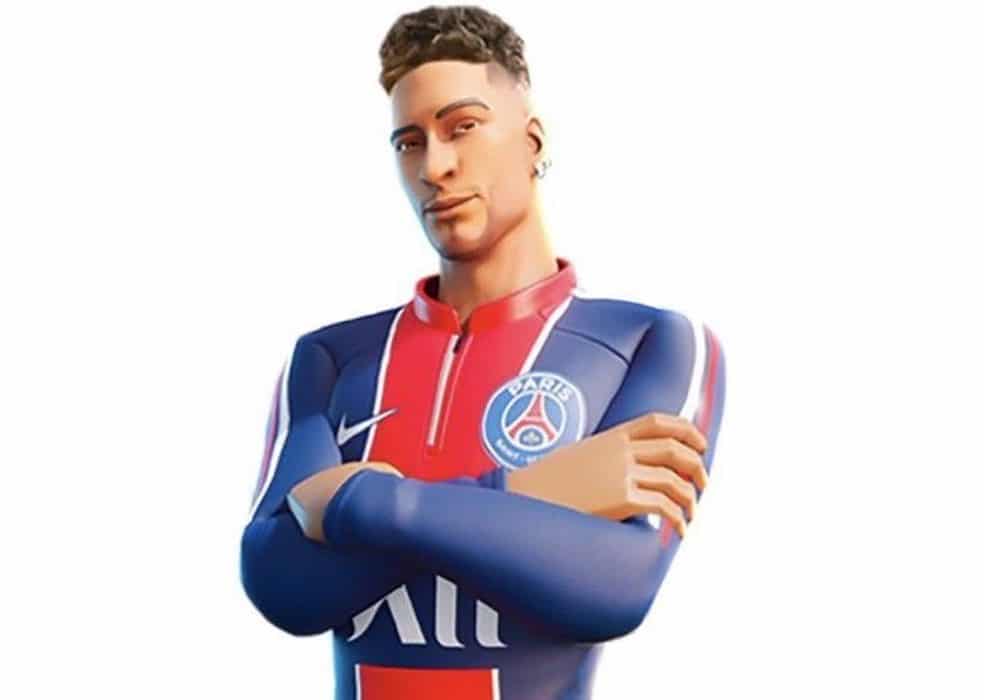 Ainda se fala em duas versões da skin: uma com o uniforme do PSG, e outra do Brasil. Inclusive, uma suposta versão da primeira foi vazada na internet.
A skin de Neymar estará disponível por meio do novo Passe de Batalha, que terá outros trajes inéditos, incluindo Lara Croft (Tomb Raider) e Ravena (Jovens Titãs). O Passe pode ser adquirido por 950 V-Bucks.