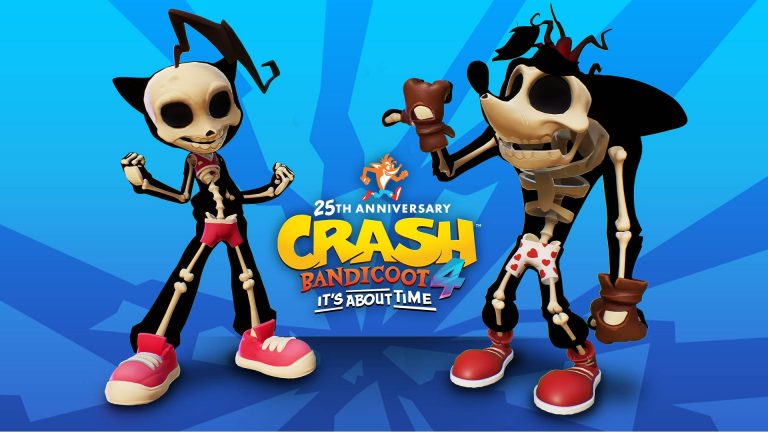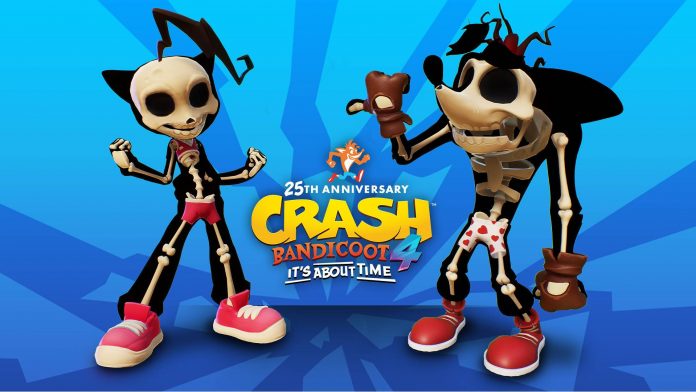 Crash Bandicoot 4: Its About Time recebeu novas skins gratuitas para comemorar o aniversário de 25 anos de Crash!
As skins de esqueleto estão disponíveis tanto para Coco quanto para Crash (você pode jogar com ambos os personagens no jogo) e serão liberadas para todos os jogadores. O anúncio foi feito pelo conta oficial do jogo no Twitter.
We always knew Crash and Coco were bad to the bone 🤪 🦴 To Celebrate Crash's 25th Anniversary, all players of #Crash4 will be gifted a Crash and Coco Bare Bones skin. 💀 pic.twitter.com/txefC7BxIu

— Crash Bandicoot (@CrashBandicoot) March 12, 2021
Detalhe: para receber as novas skins, você deve ter concluído a segunda fase do jogo.
Crash Bandicoot foi desenvolvido pela Naughty Dog e lançando em 1996 para o primeiro PlayStation, sendo considerado por muitos como o mascote dos consoles da Sony. Nos dias atuais, Crash pertence à Activision e é multiplataforma.
Crash 4: Its About Time acabou de ganhar também sua versão de nova geração, e já está disponível (com melhorias) para os novos consoles. Você pode ler nossa análise sobre o jogo clicando aqui.
Crash Bandicoot 4: Its About Time já está disponível para PS4, PS5, Xbox One, Xbox Series S/X, Nintendo Switch e PC.