A CD Projekt RED anunciou que o aclamado RPG The Witcher 3: Wild Hunt chegará ao PS5 e Xbox Series X.
As versões para a nova geração serão lançadas como uma edição autônoma, mas quem já possui o game PS4 e Xbox One terá acesso ao upgrade de forma gratuita.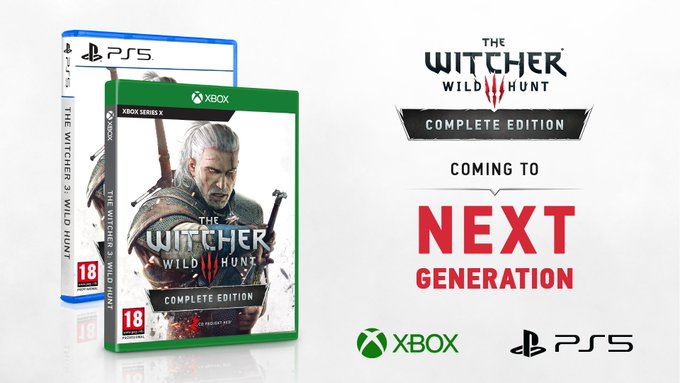 Além de vários aprimoramentos, The Witcher 3: Wild Hunt no PS5 e Xbox Series X contará com todas as expansões e DLC's lançadas até o momento.
And, with this update, we're bringing HDR to the PC version of the game!🤗

— Marcin Momot (@Marcin360) September 4, 2020
"Desenvolvida para aproveitar o hardware de jogo mais poderoso, a edição de próxima geração do jogo contará com uma gama de melhorias visuais e técnicas, que incluem ray tracing e tempos de carregamento mais rápidos, em todo o jogo base, expansões e conteúdo extra."
The Witcher 3: Wild Hunt será lançado para PS5 e Xbox One, mas ainda não temos uma data de lançamento prevista.