The Last of Us Part 2, da Naughty Dog, vem recebendo muitos detalhes sobre sua mecânica e interações, graças a pré-visualizações de várias publicações.
A equipe de desenvolvimento revelou o número de opções de acessibilidade presentes, e como ele atende a todos os tipos de jogadores, não apenas no quesito de dificuldade do game, mas sim em modificações de menus e comandos. O site Game Informer, comentou sobre a dificuldade do jogo que é "altamente personalizável".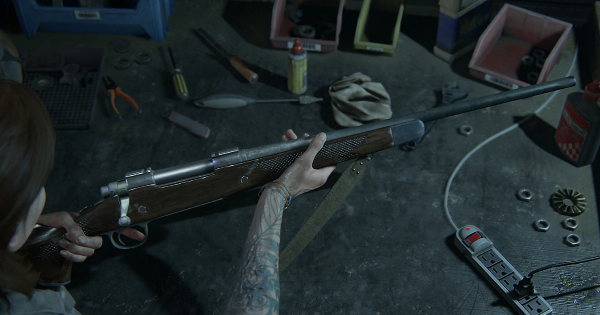 Essencialmente, você não precisará jogar a dificuldades predefinidas como Fácil, Normal ou Difícil. É possível ajustar certos elementos da experiência ao seu gosto. Alguns exemplos incluem ajustar o dano recebido, como são comuns os recursos e a percepção dos inimigos.
De acordo com a pré-visualização, a grande quantidade de configurações servirá, para os jogadores tornarem o jogo extremamente desafiador ou muito fácil. Claro, vale a pena notar que há uma dificuldade de Sobrevivente e é desbloqueada desde o início do jogo. Mas vale lembrar que nesse nível de dificuldade, será necessário um alto nível de habilidade.
The Last of Us Part 2 será lançado em 19 de junho para o PS4, até vamos trazer o máximo de informações possíveis, fiquem ligados.