A Ubisoft anunciou, nesta quinta-feira (06), The Division Heartland, spin-off gratuito da franquia The division.
Heartland está sendo desenvolvido junto com o Red Storm Studio, que trabalha nos games da franquia Tom Clancy desde 1997. "É um jogo standalone, que não requer experiência anterior com a série, e fornecerá uma perspectiva totalmente nova sobre o universo em um novo cenário", afirmou a Ubisoft.
O jogo free-to-play deve ser lançado para PlayStation 4, PlayStation 5, Xbox One, Xbox Series X/S e PC entre 2021 e 2022. Os usuários podem se inscrever aqui para participar de suas fases de teste.
A Ubisoft também reiterou que está desenvolvendo novos conteúdos para The Division 2, incluindo um novo modo de jogo e novos métodos para subir de nível com os agentes.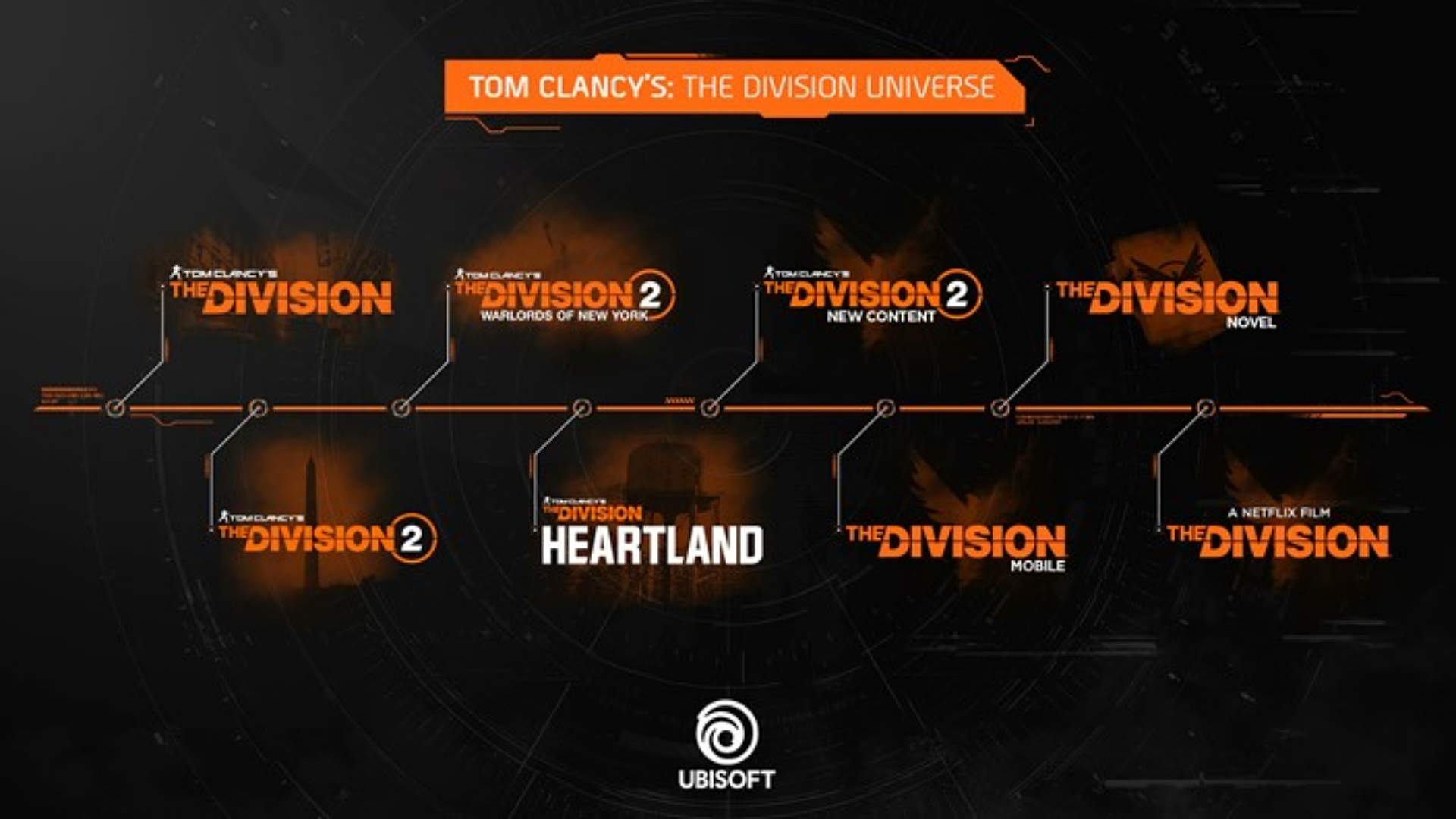 Ainda sobre esse universo, a Ubisoft lembrou sobre o filme produzido por sua divisão de "filmes e televisão" em parceria com a Netflix e disse que ele será o "primeiro grande passo de um plano mais amplo de expandir as ofertas transmídia". Inspirado nos eventos do game original, o filme dirigido será dirigido por Marshall Thurber e estrelado por Jake Gyllenhaal e Jessica Chastain
Além do filme, também há um romance de The Division sendo produzido pela Aconyte. "Essa nova história se passa após os eventos de The Division 2 e explora como o Outbreak afeta diferentes regiões dos Estados Unidos, enquanto os agentes lutam para garantir as rotas de abastecimento", diz o enredo inicial do livro.
Para finalizar, foi revelado que The Division Mobile está em desenvolvimento. Mais informações sobre esse projeto serão anunciadas posteriormente.