A Sony confirmou que fará no dia 14/05 (quinta-feira), às 17 horas no horário de Brasília, um novo episódio do State of Play, seu evento exclusivo para anúncios de novidades de PlayStation, porém dessa vez o evento será exclusivo para o jogo Ghost of Tsushima!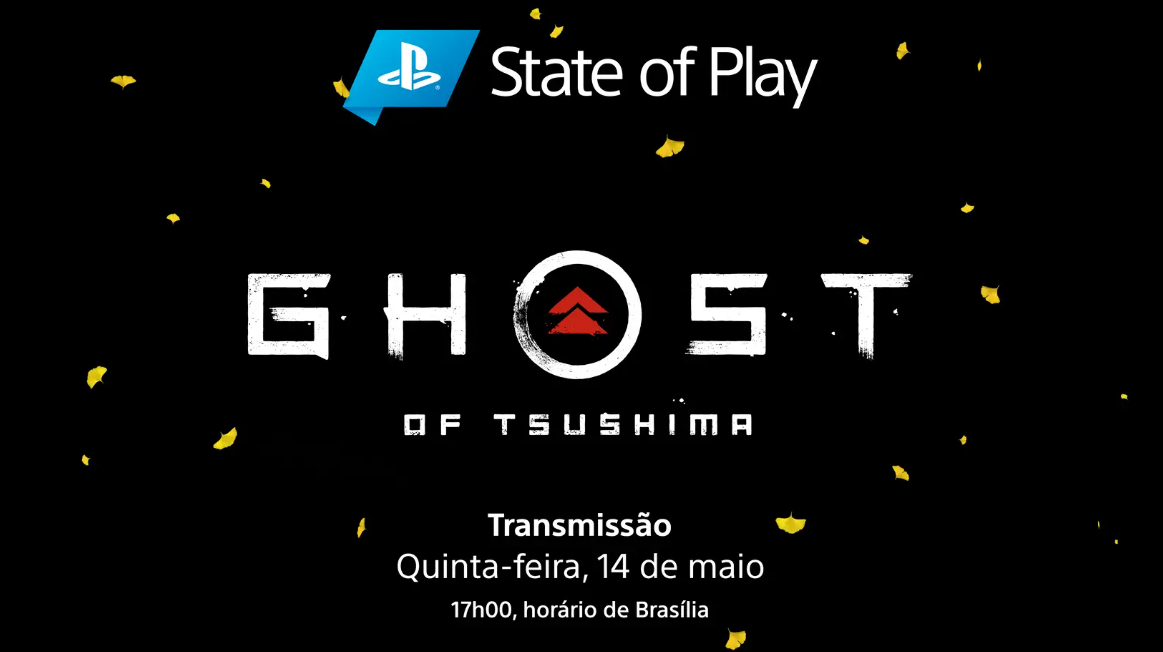 O game receberá uma gameplay de aproximadamente 18 minutos de duração mostrando características do jogo, como combate, exploração e mais! Será a oportunidade perfeita para conhecermos mais do jogo e suas mecânicas.
A Sony, já para deixar as cartas na mesa, também confirmou que NÃO teremos novidades sobre o PlayStation 5 ou os novos jogos da nova geração nesse evento. O episódio será realmente exclusivo do novo jogo da Sucker Punch.
Ghost of Tsushima chega exclusivamente ao PlayStation 4 no dia 17 de julho.