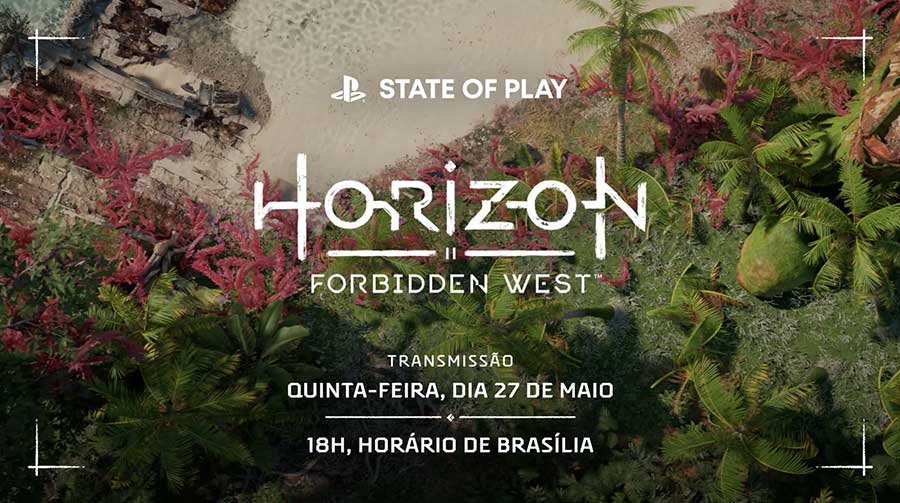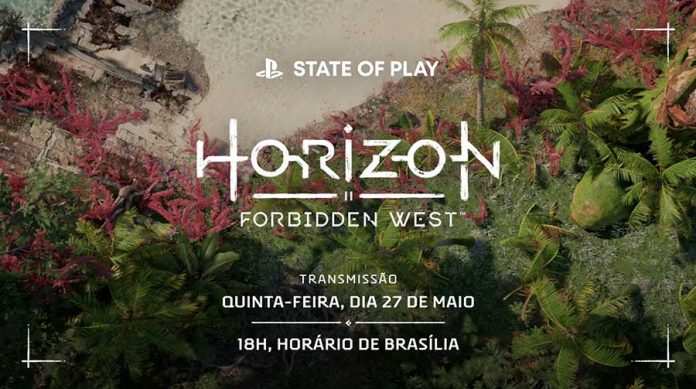 Uma nova edição do State of Play, foi anunciado e será focado totalmente em Horizon Forbidden West. A Guerrilla Games vai apresentar 14 minutos de gameplay de Horizon Forbidden West.
O próximo evento State of Play, acontecerá em 27 de maio, a transmissão acontecerá às 18h horário do Brasília.
Segundo a Sony, o evento vai durar cerca de 20 minutos, então, temos cerca de cinco a seis minutos de sobra. Será que podemos esperar mais alguma novidade? Ou esse tempo extra sirva para entrevista com a equipe de desenvolvimento e afins. Vamos aguardar até quinta-feira.
Horizon Forbidden West está em desenvolvimento para PS5 e PS4, sua data de lançamento ainda não foi anunciada. Porém, a Sony garantiu que o jogo será lançado ainda em 2021.
Já estamos chegando no meio de 2021, se a Sony pretende lançar Horizon Forbidden West, ainda este ano, certamente a data de lançamento será anunciada durante o State of Play do próximo dia 27.