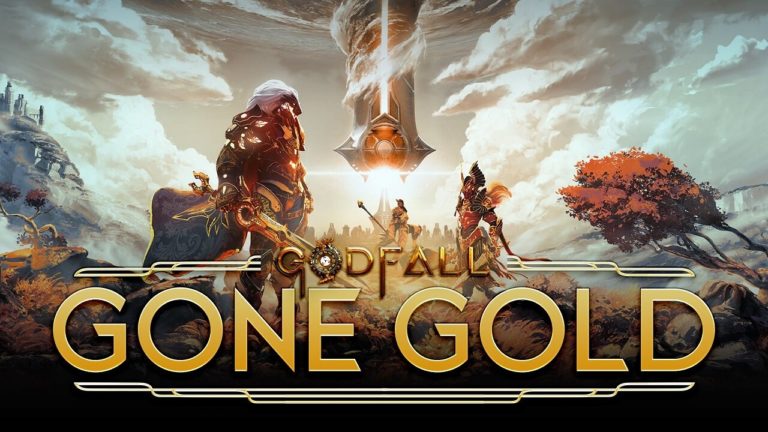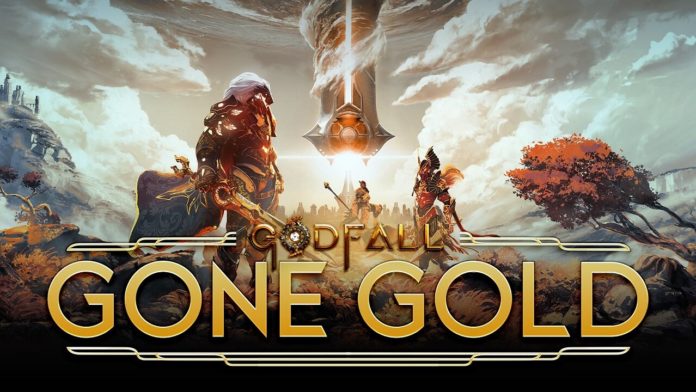 Godfall entrou em fase gold, ou seja, o jogo está 100% finalizado e pronto para ser lançado junto com o PS5. Geralmente os jogos ficam prontos semanas antes do lançamento, diferente de Godfall que ficou pronto, a pouco menos de dois meses de seu lançamento.
We're proud to share that Godfall's officially gone gold on PlayStation 5! ⚔

On behalf of everyone working from home at Counterplay Games and Gearbox Publishing, we can't wait to ascend alongside you on #PS5 in November! 🥇 pic.twitter.com/Oj0UpbS0T0

— Godfall (@PlayGodfall) September 17, 2020
A Counterplay Games deu a notícia pelo Twitter, em clima de comemoração. Na semana passada, Godfall ganhou um trailer mostrando detalhes sobre o seu combate. Em outro anuncio recente a desenvolvedora do jogo comentou que Godfall não possui microtransações, os executivos da Counterplay Games, enfatizaram que Godfall, não é "jogo como serviço".
Godfall chega no dia 12 de novembro de 2020 junto com PS5 nos EUA, e aqui no Brasil em 19 de novembro de 2020.