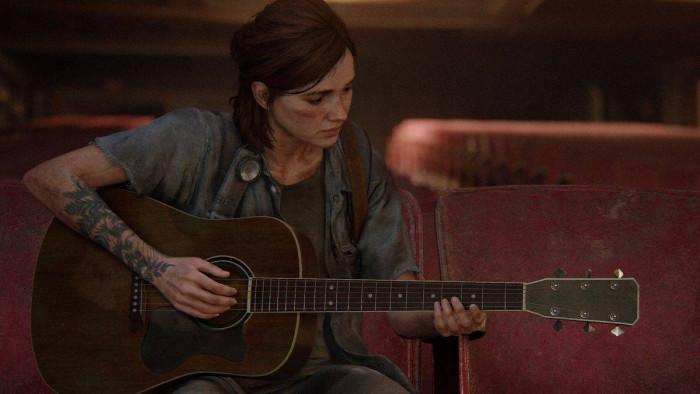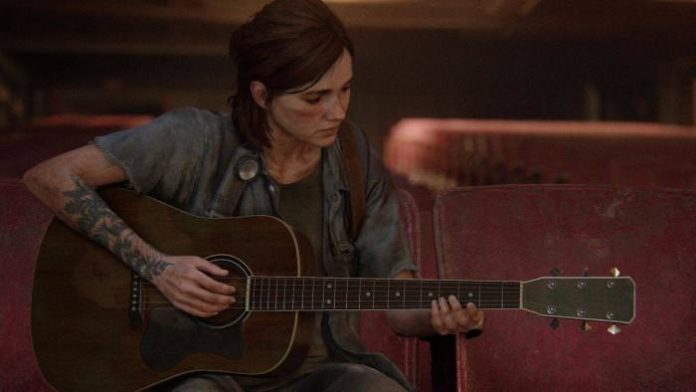 Joel prometeu em The Last of Us, que daria um violão a Ellie. Logo no início de The Last of Us Part II ele a ensina a tocar o instrumento. Ao longo da sequência, há mais casos em Ellie se depara com um violão em determinados pontos do jogos, e os jogadores podem ariscar a tocar algumas notas no violão, ou para os mais experientes, a tocar uma melodia inteira.
O mini game é um pouco complicado no início, o touchpad do DualShock 4 é para dedilhar, enquanto os acordes são tocados através de avisos de botões que vão surgindo na tela.
Portanto, não é de surpreender que os fãs tenham se tornado muito criativos com o recurso ao tocar algumas músicas reais, isso realmente é muito legal de se ver.
No Twitter alguns usuários compartilharam alguns vídeos com as canções feitas dentro do jogo usando o violão da Ellie.
Veja alguns deles:
Mad World @Neil_Druckmann pic.twitter.com/QVqY35ydQ5

— Jessarae (@jessarae) June 21, 2020
Esse jogador tocou a música "Through the Valley", de Shawn James, que é a música que Ellie toca no primeiro trailer de The Last of Us Part II.
Attempt to play Through the Valley with Ellie's guitar. #TheLastOfUsPartII pic.twitter.com/091bayvEN0

— Clément (@white24room) June 21, 2020
Até "Hotel California" do Eagles, essa música é de arrepiar, literalmente.
Whoa you can play hotel california on guitar in tlou2!!!!! #TheLastofUsPartII #PS4sharehttps://t.co/o7PvLPlIAv pic.twitter.com/LKkBHWr8DW

— americanpatriöt (@americanpatrit1) June 20, 2020
Oque me diz de "Hurt" do Johnny Cash.
#TheLastofUsPartII https://t.co/gja1AhPJWg
Awesome cover Johnny Cash- Hurt

— Костя Павлов (@btwstw) June 21, 2020
The Last of Us Part II foi lançado na última sexta-feira (19), e vem recebendo ótimas críticas, o jogo vem batendo recordes de venda, tornando um dos exclusivos mais bem sucedidos do PlayStation 4.