Recentemente, a EA Sports anunciou que o futebol americano universitário estaria de volta, com a revelação de EA Sports College Football.
No entanto, como o próprio anúncio sugeriu, parece que vai demorar para que possamos ver o game. E agora, com novos documentos descobertos por Matt Brown, temos uma maior noção do que isso realmente significa.
No Twitter, Brown, que publica extra points (um boletim informativo que acompanha o futebol universitário), revelou que recebeu uma suposta cópia do vídeo que está sendo enviado para as escolas detalhando os planos para o próximo jogo.
NEWS:

According to internal documentation from CLC that I obtained via Open Records request, the CLC told FBS institutions that EA Sports intends to release the new video game in "July of 2023".

— Matt Brown (@MattBrownEP) March 11, 2021
NEW EXTRA POINTS:

I obtained a copy of the EA Sports College Football video game sent to FBS schools. It includes a proposed release date, info about roster customization, DLC, and other stuff consumers might be interested in:https://t.co/62cUhNaniK

— Matt Brown (@MattBrownEP) March 11, 2021
E entre as várias informações que foram detalhadas, como planos para personalização e DLC, o destaque é para a janela de lançamento do game, prevista para julho de 2023. Os documentos também detalham que a EA visitará as escolas para reunir referências de estádios, uniformes, mascotes, troféus e muito mais.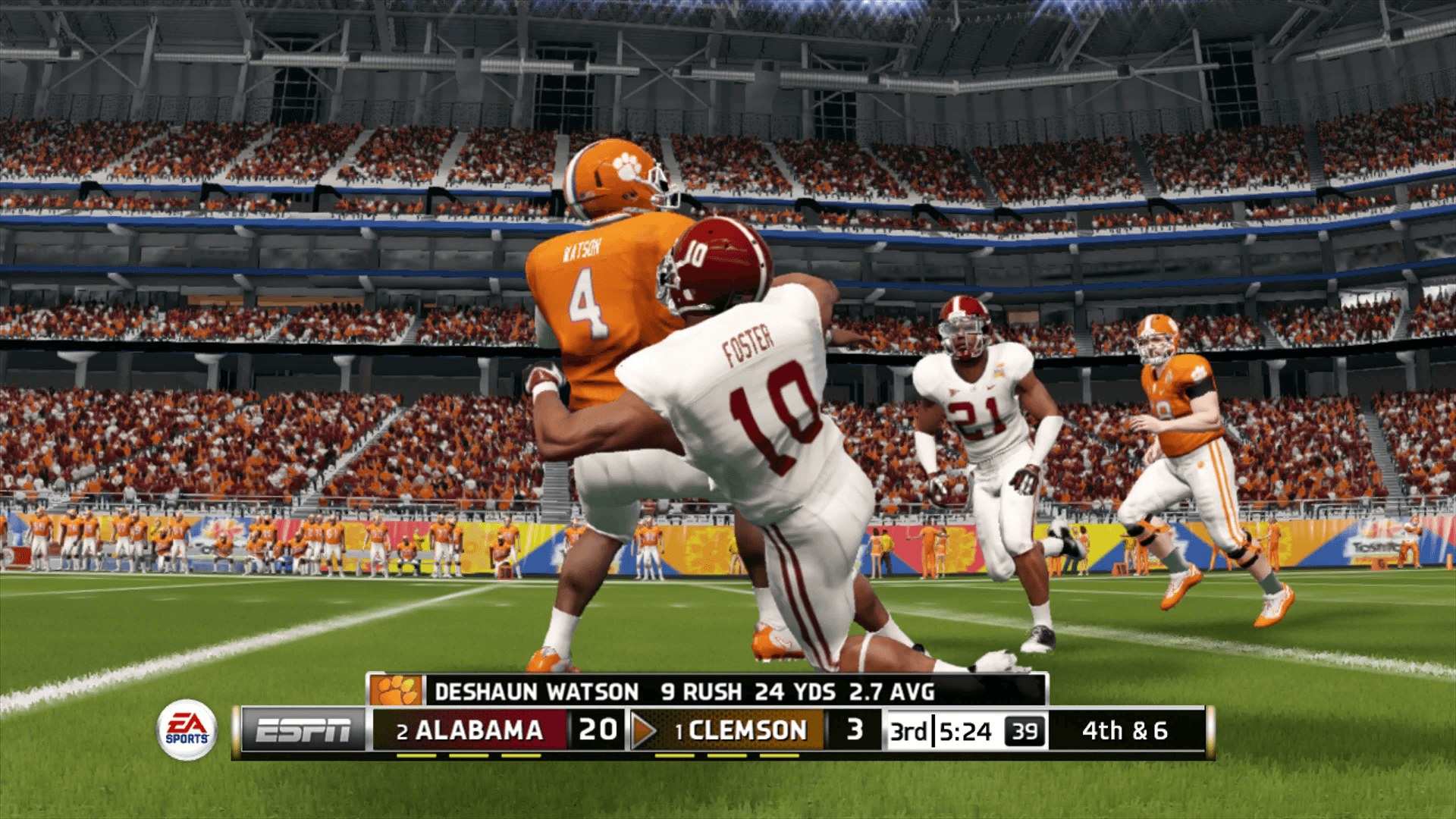 Vale lembrar que o título contará com mais de 100 equipes da vida real licenciadas. Mas uma escola icônica, a de Notre Dame, não estará incluída no game, pois eles "não querem participar do jogo até que as regras que estabelecem a licença e a participação de seus alunos-atletas sejam finalizadas". Lembrando que a EA já confirmou que não usará os nomes e faces verdadeiros dos jogadores até que se encerre o litígio entre a NCAA e os atletas para o uso ou não de suas imagens.
Em suma, EA Sports College Football ainda está no processo inicial de desenvolvimento, e provavelmente vamos ficar um bom tempo sem ouvir novidades sobre o game.
EA Sports College Football está previsto para ser lançado em julho de 2023.