Muitos fãs estão ansiosos por novas informações sobre o próximo título da Santa Monica Studio, que dará continuidade a história de God of War de 2018 do PS4.
God of War Ragnarok é o nome provisório do novo God of War. A Sony divulgou um pequeno teaser em setembro, mostrando apenas a serpente de Midgard em um fundo preto. Segundo a Sony, o novo God of War pode ser lançado ainda em 2021.
O artista OBlack ThunderO imaginou como seria a arte da capa do novo God of War. A imagem traz Atreus encarando o lobo Fenrir, a expectativa dos fãs é que, o próximo título de God of War coloque Atreus com mais destaque no jogo, sendo ele o sucessor natural de Kratos.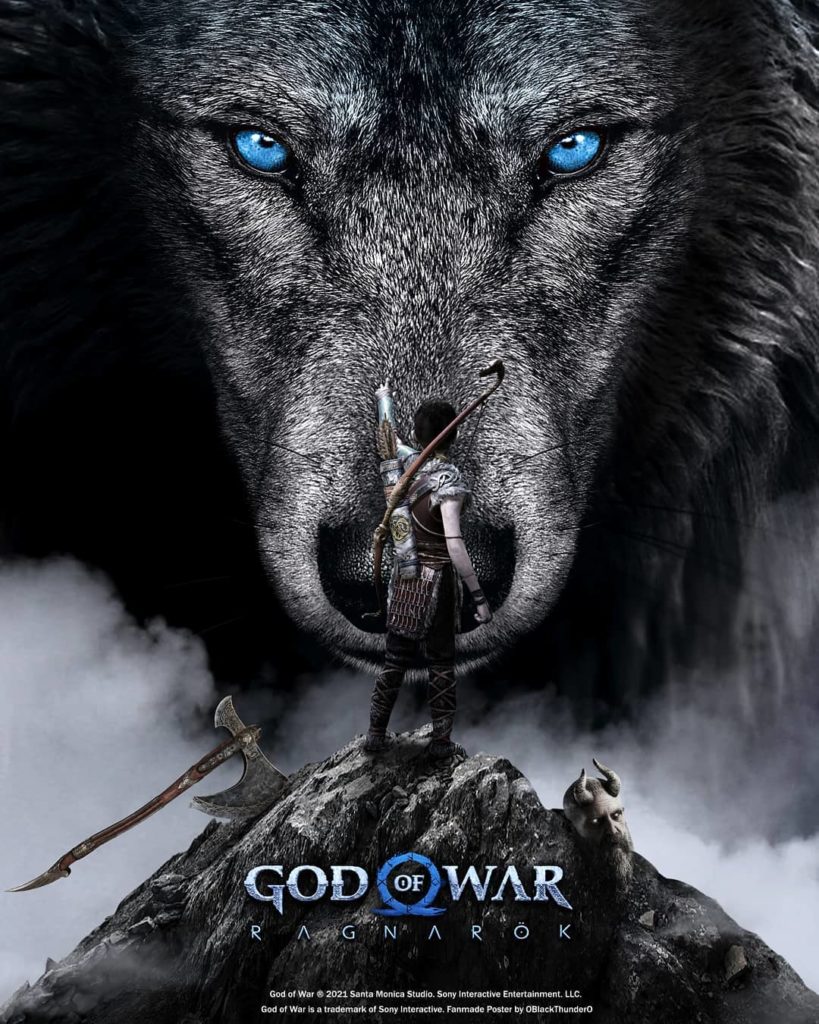 A arte feita por OBlack ThunderO não se trata da capa oficial do jogo, é apenas uma homenagem a franquia do Deus da guerra. Sem dúvida, o resultado final ficou incrível.