World War Z, título desenvolvido pela Saber Interactive e publicado pela Focus Home Interactive, ganhará uma nova atualização na próxima semana. E a principal novidade fica por conta do tão aguardado cross-play entre plataformas.
"A atualização de cross-play chega segunda-feira, dia 23 de março, sobreviventes! Estejam prontos para variantes de novas armas únicas e individualidades, suporte a cross-play, novo objetivo de missão, e melhorias de equilíbrio para Horde Mode Z!"
The Crossplay Update arrives on Monday March 23, Survivors!

Get ready for new unique weapon variants and perks, crossplay support, a new mission objective, and balancing improvements to Horde Mode Z! pic.twitter.com/C75aLfDpnZ

— World War Z Game (@wwzthegame) March 17, 2020
O patch de World War Z trará inúmeras novidades para o game, mas a jogabilidade cruzada entre as plataformas será limitada aos modos PvE, tanto para missões principais quanto para o modo Horda. Outra limitação do recurso será a interação entre os amigos, que não ocorrerá através de convites, mas apenas por buscas aleatórias de jogadores nos servidores do game. Então não será dessa vez que os amigos poderão se juntar.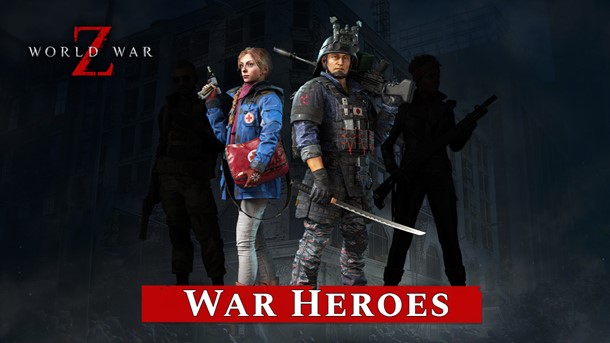 A atualização também incluirá quatro novas skins War Heroes para os personagens, como outros extras dos conteúdos que estarão disponíveis no título no mesmo dia da DLC.
Como se isso já não bastasse, World War Z pode receber um novo episódio do modo história. Porém, nada ainda foi confirmado.