O jogo de ficção cientifica e RPG The Outer Worlds. Tem recebido ótimas avaliações desde o seu lançamento e tem agradado a crítica.
O youtuber It's Jabo fez um speedrunner e conseguiu finalizar o game em apenas 30:54 minutos, para fazer tal feito é necessário passar pelas fases e ignorar todos os inimigos possíveis e passar rapidamente por todos os diálogos entre os personagens e npcs do jogo.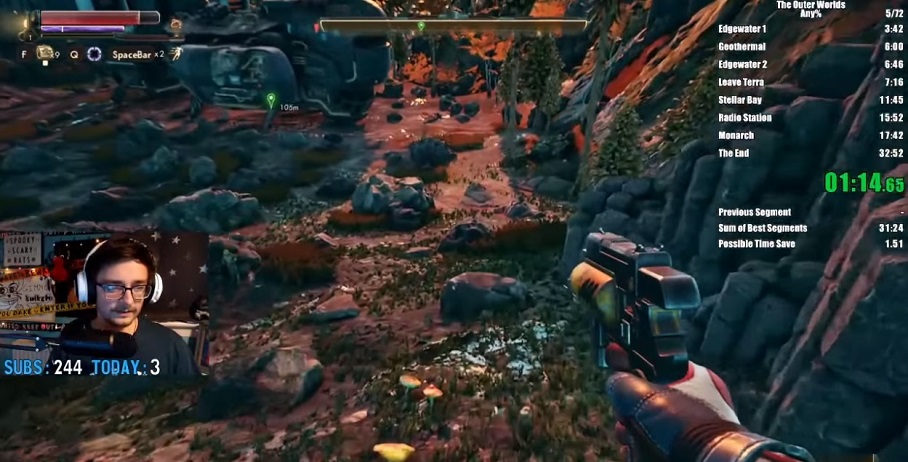 A campanha principal do game possui entre 25 a 30 horas de duração, isso em uma jogatina acelerada, apenas focando nas missões principais, mas o youtuber It's Jabo resolveu zerar o game o mais rápido possível
Durante o gameplay It's Jabo diz que está contente com tempo que conseguiu terminar o jogo, mas que futuramente pode fazê-lo em um tempo ainda menor que os 30 minutos atuais.
The Outer Worlds foi lançado dia 25 de outubro para PlayStation 4, Xbox One e PC, Deixe nos comentários o que você achou desse desafio de terminar o jogo tão rapidamente.