O Golden Joystick Awards 2020 acabou e diversos jogos foram premiados, mas o destaque do evento foi mesmo The Last of Us Parte II, que saiu com 5 prêmios, incluindo o de Ultimate Game of The Year.
Mesmo sendo um dos jogos mais polêmicos do ano, iniciando diversos debates sobre representatividade e chegando até em casos mais graves como ameaças de morte à pessoas que trabalharam no jogo, a sensação geral é de que, no final das contas, o game é um sucesso.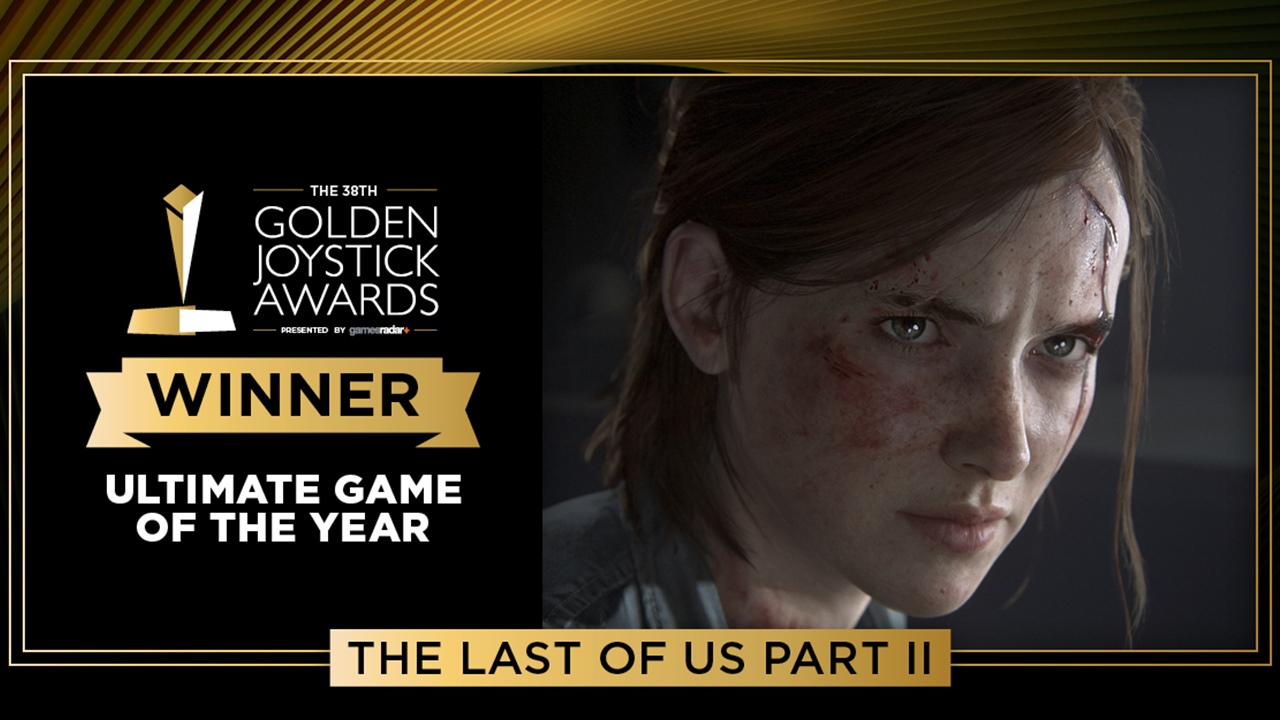 Os prêmios conquistados por The Last of Us Parte II no Golden Joystick Awards 2020 foram os seguintes:
Best Storytelling (Melhor narrativa)
Best Visual Design (Melhor design visual)
Best Audio (Melhor áudio)
PlayStation Game of the Year (Jogo de PlayStation do ano)
Ultimate Game of the Year (Jogo do Ano entre todas as plataformas)
Para completar, a Naughty Dog ganhou ainda um sexto prêmio, premiando-a como Studio of The Year (Estúdio do ano). A desenvolvedora disse em seu Twitter que se sente "incrivelmente honrada" pelos prêmios recebidos.
Para o The Game Awards desse ano, o jogo já foi indicado a 8 categorias, sendo inclusive considerado por muitos como favorito ao prêmio de Jogo do Ano. Será que o título da Naughty Dog consegue a "dobradinha" e leva mais um GOTY?