Apesar dos rumores que dão conta sobre a existência de um modo battle royale em Call of Duty: Modern Warfare, nada foi confirmado pela Infinity Ward. Porém, como nada passa batido pelos "vasculhadores" de plantão, muitos indícios sobre o modo foram encontrados e, ao que tudo indica, ele está bem próximo.
Nesta semana, muitos vazamentos sobre o assunto ocuparam as redes sociais e comunidades de Modern Warfare. Dentre eles, o que mais chamou a atenção foi a descoberta de um enorme mapa, que é acessível após entrar em uma partida privada como caster.
If you go to Atlas Superstore in a private match and become the COD caster you can explore the entire map. It is all low quality because you don't see it in regular gameplay. I flew all the way up in the sky to get the overview 🙂 pic.twitter.com/QpiVaBd7Un

— Ryan B. (@PrestigeIsKey) February 12, 2020
"Se você for ao Atlas Superstore em uma partida privada e se tornar o caster de COD, poderá explorar o mapa inteiro. É tudo de baixa qualidade, porque você não vê isso no jogo normal. Eu voei até o céu para ter uma visão geral." diz o tweet.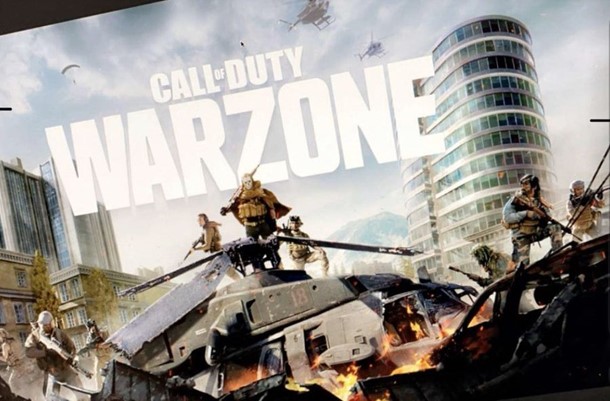 Além do mapa, uma imagem, contendo uma suposta chamada oficial para o modo surgiu pelo Twitter, e assim, os fãs tiveram a oportunidade de saber o suposto nome do modo battle royale. Segundo a imagem, o modo se chamará 'Warzone'.
Apesar disso, nenhuma outra informação foi revelada. Mas tudo indica que o lançamento do modo deve ocorrer em breve. Só nos resta esperar para ver.
Call of Duty: Modern Warfare está disponível para PlayStation 4, Xbox One e PC.