Praey for the Gods é um projeto dos desenvolvedores independentes da No Matter Studios, que saiu do papel em 2016 graças a um financiamento coletivo. Mas pouco tem se ouvido falar dele nos últimos tempos. E agora, essa experiência claramente inspirada em Shadow of the Colossus acaba de ser confirmada para PlayStation 5, ao lado de um lançamento de geração atual.
No PlayStation Blog, o diretor Brian Parnell explica que Praey for the Gods será executado a 60 quadros por segundo no PS5. No PS4, o game será executado em 30 quadros por segundo, e com configurações gráficas mais reduzida, sem sombras completas e texturas de alta resolução.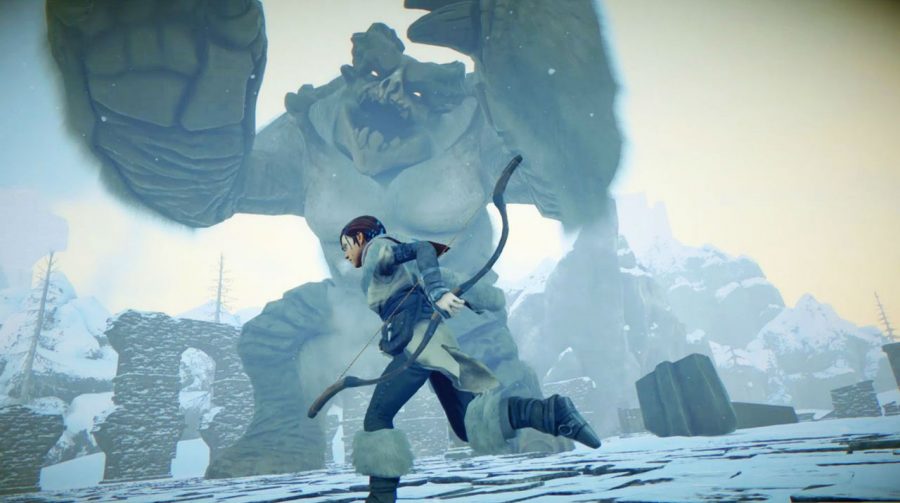 Na nova geração, os tempos de carregamento serão reduzidos drasticamente no hardware. O jogo também aproveitará o feedback háptico e os gatilhos adaptativos do DualSense, e os proprietários do PS4 vão receber um upgrade gratuito para a versão de PS5.
"Estamos nas últimas etapas de desenvolvimento e focando em fazer a melhor versão de PS5 que pudermos. Mal podemos esperar para que todos vocês possam jogar a versão v1.0 de Praey of the Gods quando ele for lançado no primeiro trimestre de 2021 no PS4 e PS5."