Através de suas redes sociais, a desenvolvedora Behavior Interactive anunciou que Dead by Daylight receberá um upgrade gratuito para a nova geração de consoles. Assim, players que já possuem o título no PS4 ou Xbox One poderão contar com uma série de aprimoramentos disponíveis já no final do ano, com a chegada do PS5 e do Xbox Series X.
Essas atualizações são parte do The Realm Beyond, nova experiência multiplayer do game, que surge em comemoração à quinta temporada do game, que será celebrada em 2021. Segundo a desenvolvedora, os planos do evento incluem novos upgrades e patches no jogo até junho de 2021, com as primeiras melhorias previstas para chegarem aos jogadores na próxima semana, no dia 8 de setembro.
#DeadbyDaylight is coming to next-gen consoles in Holiday 2020! The game will feature improved graphics over current gen versions and receive regular updates.

Already playing #DBD on console? When you upgrade your console, you'll get the game for free AND keep all your progress.

— Dead by Daylight (@DeadByBHVR) September 1, 2020
"Dead by Daylight está chegando aos consoles de próxima geração no final de 2020! O jogo contará com gráficos aprimorados e receberá atualizações regulares. Ao atualizar seu console, você obterá o jogo gratuitamente e manterá o seu progresso."
Com gráficos aprimorados, previsto para rodar em 4K e 60 fps em todos os consoles, o título ainda ganhará melhorias na iluminação (reduzindo sombras e efeitos de profundidade), novas animações e otimizações de jogabilidade, prometendo uma grande remasterização para os jogadores.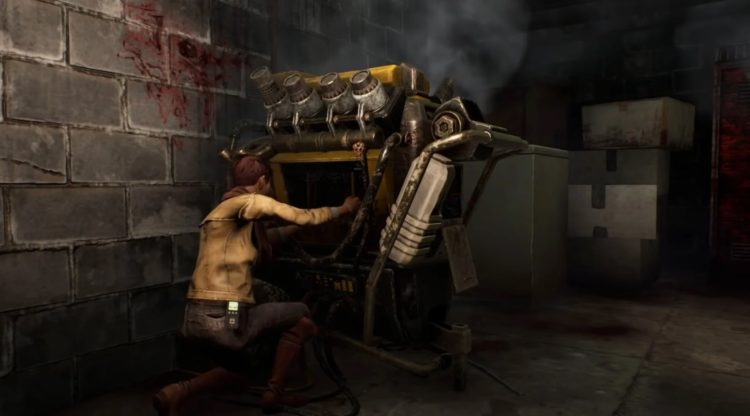 Os mapas também serão melhorados, sendo possível distinguir melhor os ambientes, e algumas localidades ganharão funcionalidades únicas, afim de tornar as partidas mais dinâmicas.
Dead by Daylight está disponível para PS4, Xbox One, Nintendo Switch, PC e Stadia. E chegará ao PS5 e Xbox Series X ainda em 2020.