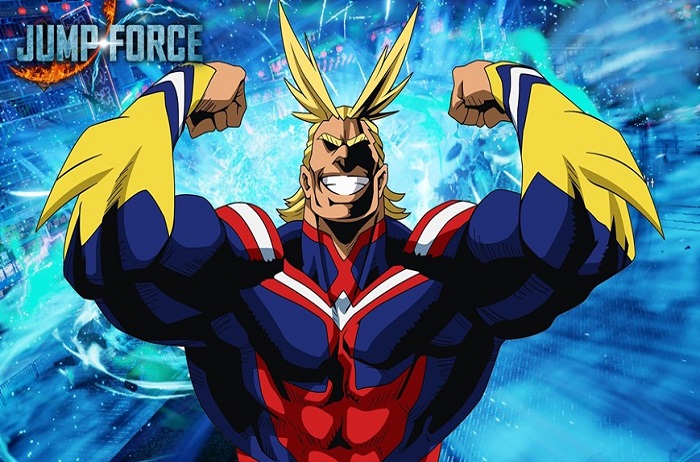 A Bandai Namco anunciou hoje em seu Twitter um novo jogador via DLC para o game Jump Force, Seu nome é All Might, o homem mais forte do mundo no anime de Boku no Hero.
ALL MIGHT brings Justice to JUMP FORCE!
The symbol of peace from My Hero Academia will smash his way to Jump force in May 2019.
Plus Ultra!#unite2fight #jumpforce pic.twitter.com/zhDONuTc6D

— BANDAI NAMCO Entertainment Europe (@BandaiNamcoEU) April 11, 2019
All Might chega em Jump Force no mês de Maio, junto dele também teremos outro jogador que já havia sido anunciado que é o Seto Kaiba de Yu-Gi-Oh!, não foram divulgados uma gameplay do novo lutador, apenas uma imagem no twitter.
Jump Force não foi uns grandes lançamentos de 2019, mas vale a pena jogar com amigos, o legal do game é a mistura de vários personagens de animes diferentes, quando surgir uma promoção na PSN vai ser uma boa hora para adquirir o game.