Desenvolvido pela Sucker Punch, Ghost of Tsushima é o último exclusivo para o PlayStation 4, fechando com chave de ouro a geração atual, do console da Sony.
Ontem (30) de junho, a primeira parte do embargo de Ghost of Tsushima, caiu e com isso já descobrimos como é a tela de menu inicial do jogo.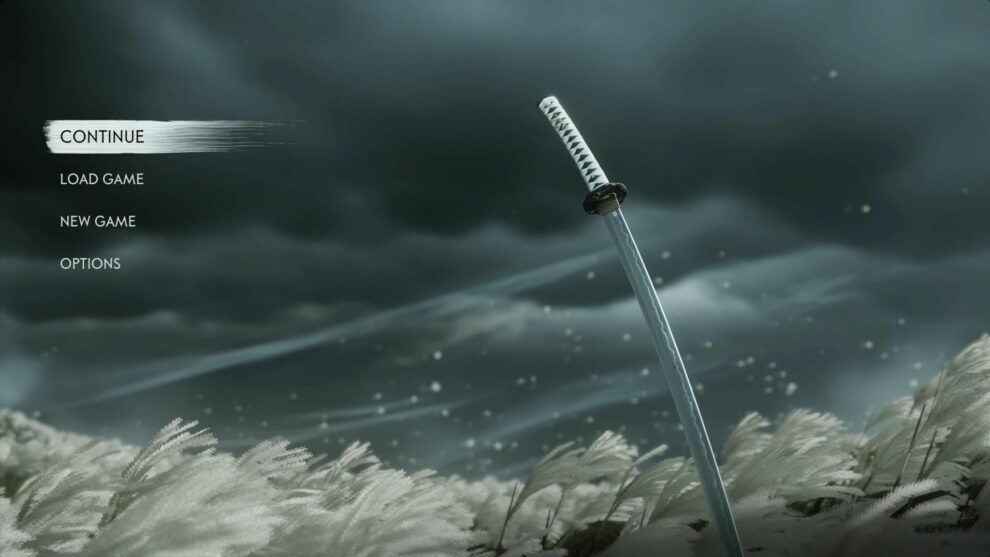 Uma tela bem simples, porém muito bonita. Uma catana cravada no campo, o tom em cinza dá um ar de tensão, e ao mesmo tempo traz uma serenidade ao jogo.
No dia 14 de julho, as primeiras analises serão postadas pelos portais especializados, mas somente analises sem spoilers.
Já no dia 17 de julho (sexta-feira), o jogo chega para todos nós. A Sony mostrou um trailer cinematográfico de Ghost of Tsushima muito bonito (ficou parecendo uma animação de filme).
Caso você queira adquirir o jogo na pré-venda, clique aqui para comprar com preço especial.
Caro leitor você pretende pegar Ghost of Tsushima no lançamento? Ou vai deixar para depois? Deixe nos comentários sua resposta.